Smoke billows after an air strike hit the international airport of Yemen's capital Sanaa May 4, 2015
Mortar shells fired by Iran-backed rebels in Yemen struck the Saudi border town of Najran on Tuesday, prompting a Saudi-led military coalition to warn it would hit back.

التحالف العربي: الحوثيون يستهدفون «نجران» السعودية بقذائف الهاون


The Al-Ekhbariya state television showed images of parked cars with windows blown out, chunks torn out of the sidewalk, a building peppered with shrapnel, and one room completely charred and with a hole in the roof.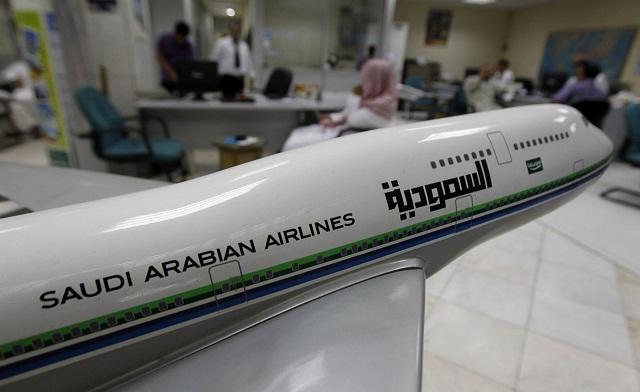 The attack was confirmed by the coalition that has been carrying out air strikes against the Huthi Shiite rebels and their allies in Yemen since March 26.
أعلن المتحدث باسم التحالف العربي العميد أحمد عسيري، أن جماعة الحوثيين استهدفت اليوم الثلاثاء، المنطقة الحدودية في نجران السعودية بقذائف الهاون.
Coalition spokesman Brigadier General Ahmed Assiri told Al-Ekhbariya that the rebels had
"randomly"
shelled Najran
"hitting hospitals, schools and civilian homes."
In a statement on Twitter, Saudi Airlines announced that
"all our flights from and to Najran were suspended today until further notice."
وأعتبر عسيري في تصريحات لفضائية «سي بي سي إكسترا»، أن ما حدث اليوم يأتي في إطار الفوضى التي تصنعها مليشيا الحوثي.
Al-Ekhbariya reported that schools had been closed in the city.
"Air and ground forces will respond in the right way to these hazardous acts and will not allow them to be repeated,"
Assiri said.
The Saudi military had already deployed Apache combat helicopters to target the rebels in the border area, he added.
جدير بالذكر، أن دولا عربية وإسلامية، على رأسها السعودية تشن ضربات عسكرية ضد أهداف حوثية باليمن وذلك في أعقاب الإنقلاب على الرئيس عبدربه منصور هادي والإستيلاء على مقرات تابعة للجيش اليمني.
Saudi Arabia has reinforced the frontier with artillery, tanks and hilltop lookout posts to block any Huthi incursion from their traditional highland stronghold just across the border.
Its ground forces have repeatedly clashed with the rebels near its border with Yemen and its helicopters have been involved in the military action.
Saudi forces on Thursday killed dozens of rebels from Yemen who launched their first major attack on the kingdom since the air war began.
Three Saudi soldiers also died in the battle after the rebels targeted their border observation posts, also on the Najran border.
But Tuesday's assault was the first by the Huthis on an inhabited Saudi town.
Assiri accused the rebels of attempting to sabotage a tentative coalition initiative announced on Monday to pause its air strikes to allow deliveries of humanitarian aid in Yemen.
"After the announcement of the humanitarian initiative yesterday, they want to express their rejection to any peace initiative and so targeted Najran,"
he said.
The spokesman described Tuesday's rebel attacks on Najran as
"suicidal"
, warning that
"all those who approach the border will be killed."
The assault on Najran came as Saudi Arabia's King Salman warned at a summit in Riyadh of the threat of Iran to the stability of the region.
The Huthis are allied with army units loyal to former Yemeni president Ali Abdullah Saleh.
They are fighting loyalists of President Abedrabbo Mansour Hadi, who fled the rebels' southern advance for Riyadh in March.