MAXIMUM PERFORMANCE WITH MULTIPLE ANTI VIRUS PROTECTION FROM THE CLOUD
SecureAPlus ID: PuYX4L6f-28187
code "bW5NaGNMMUN3ZlBhdDAyWnVhMit4Zz09"
SecureAPlus is the antivirus software that uses 12 Antiviruses at a time to automatically scan your computer for the best malware and virus protection. It has higher detection rates without slowing your computer down with regular online scans by using cloud antivirus engines to provide the most accurate diagnosis when a threat is detected.
This effectively gives you a second opinion using 12 different antivirus engines without the extra hassle on you and your PC. It's about time security did all its heavy lifting in the cloud.
Absolute Defense with Intelligent Application Control & Whitelisting
Get an additional layer of defense by using a block-first approach. This means getting the choice to run or block every time an untrusted application launches for the first time, effectively increasing protection even against zero-day threats.
A threat assessment is intuitively given by up to 12 of the best antivirus engines available to enable users to confidently exert total application control.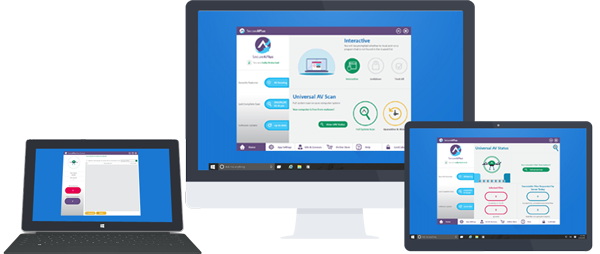 SecureAPlus also smartly does application whitelisting upon install and automatically updates and maintains the list of trusted applications when you run, block, quarantine, or delete files that launch.
BENEFITS YOU CAN'T LIVE WITHOUT ARE ESSENTIALLY FREE
An Essential Companion to Your Favorite Anti Malware, Anti Virus, Anti Spyware, and More
SecureAPlus works and plays well with others by keeping its antivirus engines in the cloud. Not only does this make it inherently fast even on older machines but also lets it work alongside other antimalware and antivirus software, or even other security apps like firewalls and sandboxing.
SYSTEM REQUIREMENTS
2 GHz Pentium 4 or higher processor
1GB of RAM or as recommended by the Windows OS whichever is higher
300 MB hard disk free space or more
Local hard disk that is formatted with NTFS file system.
Minimum screen resolution: 1024×768
Supported Operating Systems:
Windows 10 (32-bit and 64-bit)
Windows 8.1 (32-bit and 64-bit)
Windows 8 (32-bit and 64-bit)
Windows 7 Home Basic and above (32-bit and 64-bit) and above
Windows XP SP3 (32-bit and 64-bit)
Windows Vista SP2 and above (32-bit and 64-bit)
Windows Server 2003 R2 SP1 and above (32-bit and 64-bit)
Windows Server 2008 SP1 and above (32-bit and 64-bit)
Windows Server 2008 R2 and above (64-bit)
Windows Server 2012 (64-bit)
Windows Server R2 2012 (64-bit)
SECUREAPLUS FOR EDUCATION
SECUREAPLUS IS AVAILABLE FREE FOR
STUDENTS AND EDUCATORS
New users who download & install SecureAPlus by April 15 get 3 extra months of Freemium!
PER MONTH FOR THE 1ST YEAR
USE UP TO 12 CLOUD ANTI-VIRUSES FOR HIGHER DETECTION
RATES & LOW FALSE POSITIVES
PREVENT UNTRUSTED APPLICATIONS FROM RUNNING WITHOUT
OPTIONAL LOCAL ANTI-VIRUS IS INCLUDED FOR
GET HELP FROM SECUREAPLUS EXPERTS VIA EMAIL
UNIVERSAL AV – 12 ENGINES IN ONE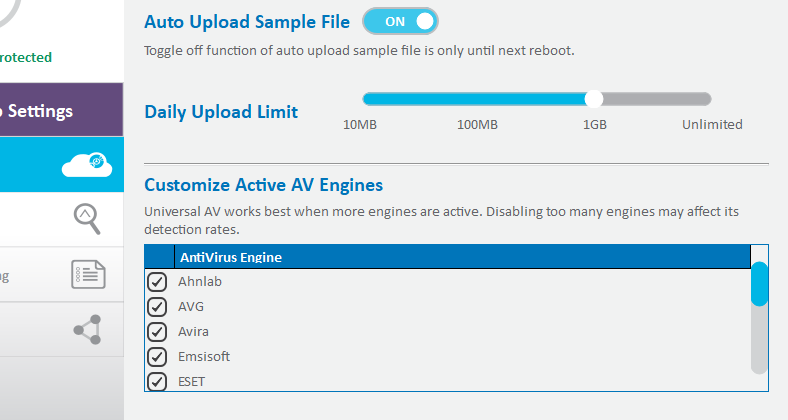 Universal AV allows SecureAPlus to combine the detection rates of up to 12 industry standard Antivirus engines. This enables detections to be diagnosed from multiple trusted sources instead of just one and substantially lessens the instance of accidentally deleting or quarantining a perfectly safe file, otherwise known as a false positive.
By default, all engines are active all the time protecting against virus and malware without consuming a lot of your computer resources. This is made possible by leveraging the power of the cloud to make SecureAPlus as fast and as light as it is potent.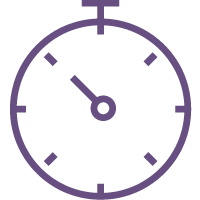 FAST FULL SYSTEM SCANS
Immediately after installing, SecureAPlus will do an Initial Full System scan and whitelisting. Upon completion of this one-time process, subsequent Full System Scans will be fast. Giving you more time to do more important things.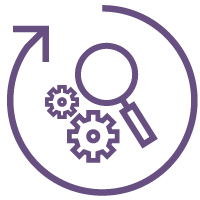 AUTOMATIC SCANS & UPDATES
SecureAPlus automatically scans your entire PC against new threats upon booting up and on a per hour basis to ensure that every session is totally secure.
Virus Definitions are also updated regularly from within the Universal AV servers so there is no need to worry about updating each and every one of the 12 engines that protect your computer.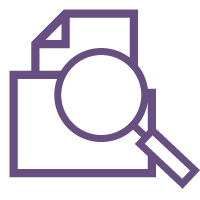 POWERFUL ON-DEMAND SCANNER
The SecureAPlus on-demand scanner can easily be accessed through right-clicking a file or folder you wish to be scanned. This actively scans the file or folder against the Universal AV cloud engines in real-time for immediate results.
Try Universal AV Out for Your Self