Mohamed Gebreel was banned from leading prayers in all Egypt's public mosques
Egypt's airport authorities prevented prominent Koran reader Mohamed Gebreel from traveling to London on Wednesday, less than 24 hours after the ministry of religious endowments banned him from reciting the Islamic holy book in mosques in Egypt.
The travel ban against Gebreel was executed based on directives issued by government security, As reported.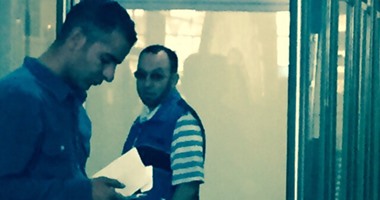 The religious endowments ministry announced on Tuesday evening that it has banned Gebreel from leading prayers at public mosques in the country because he
"used prayers for political purposes"
.
During Ramadan-evening Taraweeh prayers on Monday at the popular Amr Ibn Al-As mosque in south Cairo, Gebreel appeared to criticise government officials, media pundits, and religious preachers.
He pleaded to God to
"protect us from corrupt media, the ignorance of rulers, and preachers who lead us astray."
The strong words came after Gebreel completed leading prayers to mark the 27th night of day of Ramadan, when it is believed Prophet Mohamed first received revelation.
"Gebreel preyed on people's emotions,"
the ministry said.
"A real religious cleric cannot use worship to achieve personal glory, or financial or political gain, at the expense of God's religion,"
the ministry added.
"And those who really understand God's religion could never accept this [type of] improvisation in worship."
The 51-year-old Gebreel, who has long been renowned for his Koran recital skills, has not been known as a politicised preacher.
He has led prayers at various public mosques dating back to the years of rule of ousted president Hosni Mubarak.
The government has recently tightened regulations on religious practices at mosques aimed
"to combat the spread of extremist ideas at unregulated prayer venues."
In March 2014, Religious Endowments Minister Mohamed Mokhtar Gomaa placed all mosques and prayer venues under the control of the ministry.
The ministry also stipulated that all mosque imams and preachers must be certified by the government.
Gomaa has also issued orders to imams in all mosques to preach a standardised message set by the ministry on Fridays.