A four-year-old daughter of a police officer has been killed after gunman opened fire on the officer's private car, as reported .
According to official police reports, Major Sherif Samy's car was fired upon by unknown assailants, killing his four-year-old daughter, identified as
'Jessie'
, and 35-year-old friend Ramy Ahmed Kamel. The victims had been travelling back home with Major Samy after attending a wedding.
Major Samy was uninjured in the attack that occurred along the Cairo-Fayoum road near Maimana village.
Initial reports indicate that 35-year-old Kamel was a father of two and worked as a lawyer. Kamel, who they identified as 40-years-old, passed away in hospital due to injuries sustained during the attack.
Following the attack, Fayoum's Security Director Major General Nasser El-Abd said that an investigation has commenced and that police officers are searching the area for the perpetrators.
Attacks on policemen have become more common in Egypt since the ouster of former accused with spying Mohammed Morsi in July 2013.
According to the National Council for Human Rights, 700 security personnel were killed between July 2013 and December 2014.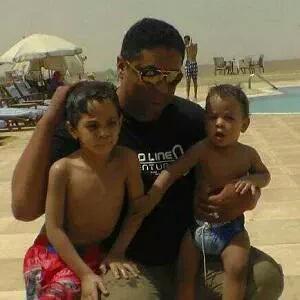 Last week, a police officer was killed and others injured after gunmen opened fire on officers standing guard outside Niger's Embassy in Giza. Police are still searching for the perpetrators.
a terrorist group belong to muslim brotherhood has confirmed responsibility for the attack official call beni suif rebels calling for more killing and hunting for police officers in
Egypt