Australian Al-Jazeera English journalist Peter Greste was released from a Cairo prison on Sunday
Tony Abbott
Australia's Prime Minister Tony Abbott told Egypt's President Abdel-Fattah El-Sisi on Tuesday that he appreciated the release and deporting of Australian Al-Jazeera English journalist Peter Greste, As reported.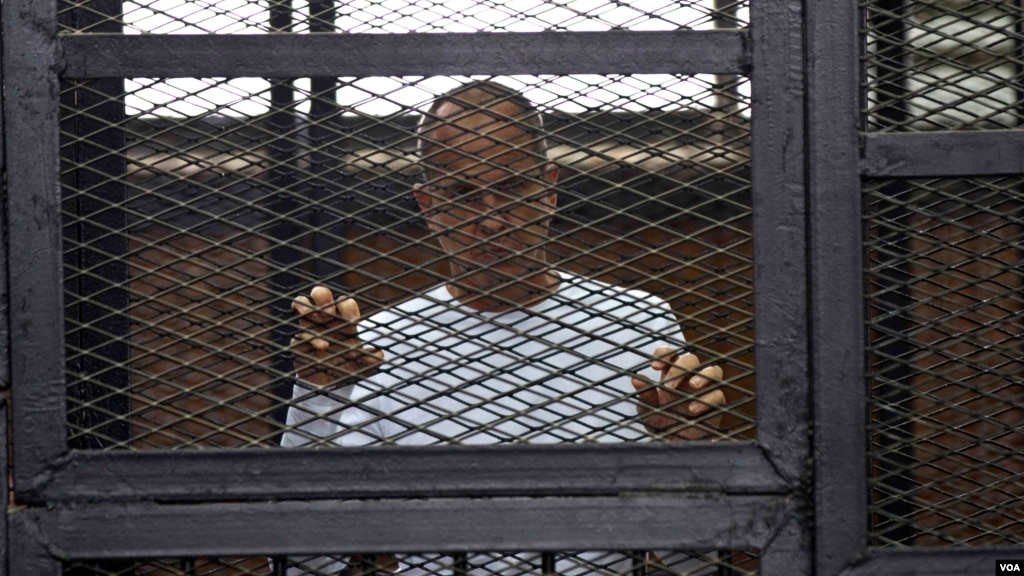 In a phone call, Abbot also extended condolences to El-Sisi over the killing of at least 30 people in a militant attack in North Sinai last Thursday, and stressed Australia's full support to Egypt in its war on terrorism.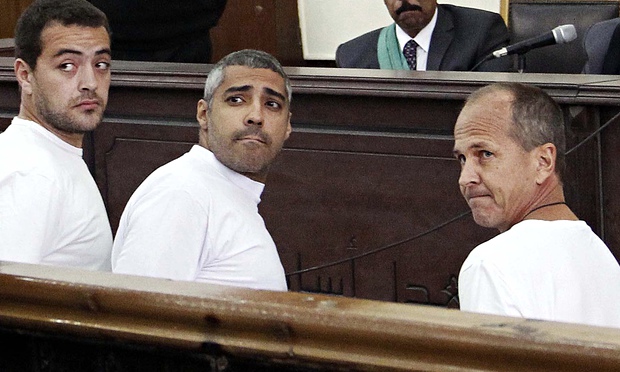 Greste, who had been jailed in Egypt for over 400 days on terrorism-related charges, left for his native Australia on Sunday.
A law passed in late 2014 allows for foreign prisoners to be transferred to their country of origin to either be retried or to complete their sentence.
Greste and two other Al Jazeera English journalists – Canadian-Egyptian Mohamed Fahmy and Egyptian Baher Mohamed – were sentenced last June to between seven and ten years in jail for spreading false news and aiding the banned Muslim Brotherhood.
Mr Fahmy (left) and Mr Mohamed remain in jail
They have been detained since December 2013.
The case, which was reset in Janaury for retrial, has caused an international outcry.
Peter Greste's parents have spearheaded the campaign for his release
In order to qualify for deportion as well, Egyptian-Canadian Fahmy gave up his Egyptian citizenship on Tuesday.
A presiential pardon for Baher, who only holds the Egyptian nationality, is uncertain.
Egyptian law stipulates that a presidential pardon can only be issued after final verdicts are reached.